Around

Casa di Franco is situated in the heart of the charming Navigli district.
Enjoy Navigli!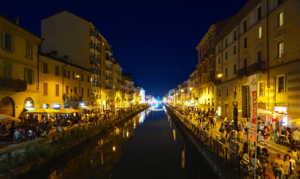 The Navigli District, named from its network of interconnected canals, remains one of the historic and charming areas of Milan.
While it was long an impoverished working-class neighborhood and still looks a bit rough, things have changed for the better since the 1980s, when houses along the canals were renovated, artists started moving in to find inspiration in the idyllic quarter, and restaurants opened along the waterways. Today there are plenty of bars and restaurants in the area and several antique and design stores have opened here.
Naviglio Grande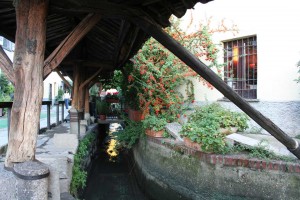 The most interesting of the few remaining canals is the Naviglio Grande. Here you'll find iron pedestrian bridges, the typical old "ringhiera" houses with their poetic yards and the picturesque Vicolo dei Lavandai. Here women washed their family's clothes with water from the canal.
Churches
Basilica of Sant'Eustorgio was founded in IV century A.D. and is one of the oldest churches of Milan, you'll find it in Piazza Sant'Eustorgio. If you walk on along Naviglio Grande, don't miss the Romanesque church of San Cristoforo sul Naviglio. Another  a small church – the Santa Maria delle Grazie al Naviglio – is a just a few meters from Vicolo dei Lavandai.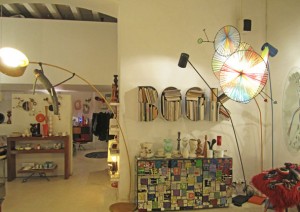 Alternative shopping
With hip bohemian shops full of handmade items and vintage clothing, travellers can easily find one-of-a-kind gems in Navigli, don't miss Via Vigevano and Corso di Porta Ticinese. The area between the Navigli and Zona Tortona – the cradle of most of the major initiatives about everything related to design taking place in the city – hosts a variety of interesting stores. At N. 33 in via Vigevano, we find Salvatore + Marie: set up by a creative duo, the space is a hymn to shapes, ideas and colours – the ideal for those who love design. See more here.
Nightlife
Once the sun sets – or maybe even before – guests can stop in to one of Navigli's many hot nightspots. Happy hours, restaurants with traditional Italian cuisine or ethnic cuisine are not hard to find, and visitors have a wide choice of where to hang out after as well, including live music, wine bars or craft beers.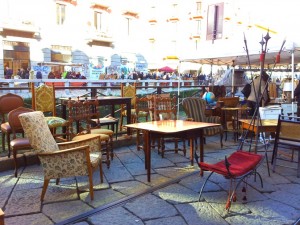 Markets
It's especially worth a visit every last Sunday of the month, when Naviglio Grande is the site of an antique market.
See more here. 
It's especially worth a visit every last Sunday of the month, when Naviglio Grande is the site of an antique market.
Milano Design Week: Fuorisalone.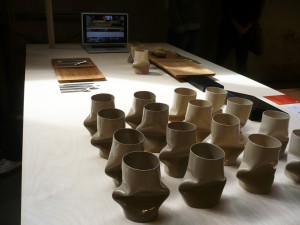 If you're attracted by design and creativity, Fuorisalone event at the zona Tortona-Savona is your paradise. 10 minutes walking and you'll be in the heart of an urban itinerary rich with content, a wide and multifaceted exhibit offer, a peculiar point of view on the design world, ranging from furniture to electronics, from interactive installations to art performances, from big collective shows promoting young talents to the top global brands from the industrial design scene.
Over 200 exhibitions are scheduled in the venues of the area from 14th to 19th of April 2015 with a rich programme of events and initiatives that take place around Via Savona and Via Tortona in Milan.